Bristol
NCT Branches are your local parent support network, helping you become the parent you want to be
About Bristol NCT
The Bristol NCT Branch is one of the largest in the country with over 1200 members.
We hold Nearly New Sales which are a great opportunity to buy bargain goods for your baby and to sell your unwanted mother and baby items, at the same time raising much-needed funds for the branch.
STOP PRESS: date of the next sale Saturday 17th May more details click here!
Many congratulations to Julia Robinson, our amazing Postnatal Co-ordinator, for winning the NCT Star Award for the most Innovative Volunteer.
Julia established a series of NCT Cafes in 11 different locations around the city with more in the pipeline. She has made an enormous difference to many local parents in communities in Bristol that NCT had previously failed to reach. Julia has also been instrumental in promoting the cafes through social media sites.
Here she is with her family collecting her award! Don't forget you can see all the cafes that are going on in Bristol by clicking here or using our Events Search to find your local Cafe. Please note if there are any changes to the Meet ups, these are updated through out Facebook page and Twitter feed. We also have Jen our Caesarean Supporter who may be joining the some of the cafes. Email Julia for further information bristolpostnatal@nct.org.uk.
Our members receive a biannual newsletter which gives topical information on birth and parenthood, updates on the branch and information on local events and from local advertisers.
All of our services and events are open to NCT members and non-members. If you want to get involved with the branch team the we would love to hear from you. The branch team makes all the decisions on how the branch is run and it is a great way of meeting new friends. If you would like to get involved please contact us on bristolvolunteers@nct.org.uk.
We are also involved in improving local maternity services for women and their partners. The development of Cossham Birth Centre is just one of the areas that we're involved in. This new stand alone facility opened at the end of January 2013 and to find the latest information and photographs click here! We were also involved in the new Midwife-Led Unit at St Michaels, again providing a fantastic birth environment for women and their partners.
We're on Facebook
Please visit us at BristolNCT and post any local information that you think would be useful to local parents, parents to be and carers then please post it on our Facebook page. Help us make our Facebook site a great resource for Bristol parents and children.
We also have close links with our neighbouring NCT branches, who also hold events. These can be contacted through the following links Bath NCT, South Gloucestershire NCT and North Somerset NCT.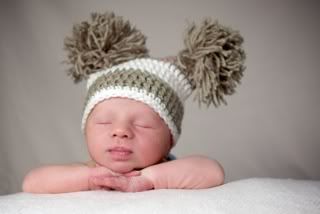 Find out how to get involved with your local NCT Branch and what's going on by contacting us using the details on this page.
Bristol contacts
You currently do not have a default branch saved.
Register now to have sections like this personalised to suit you.
This branch is part of...