Sling library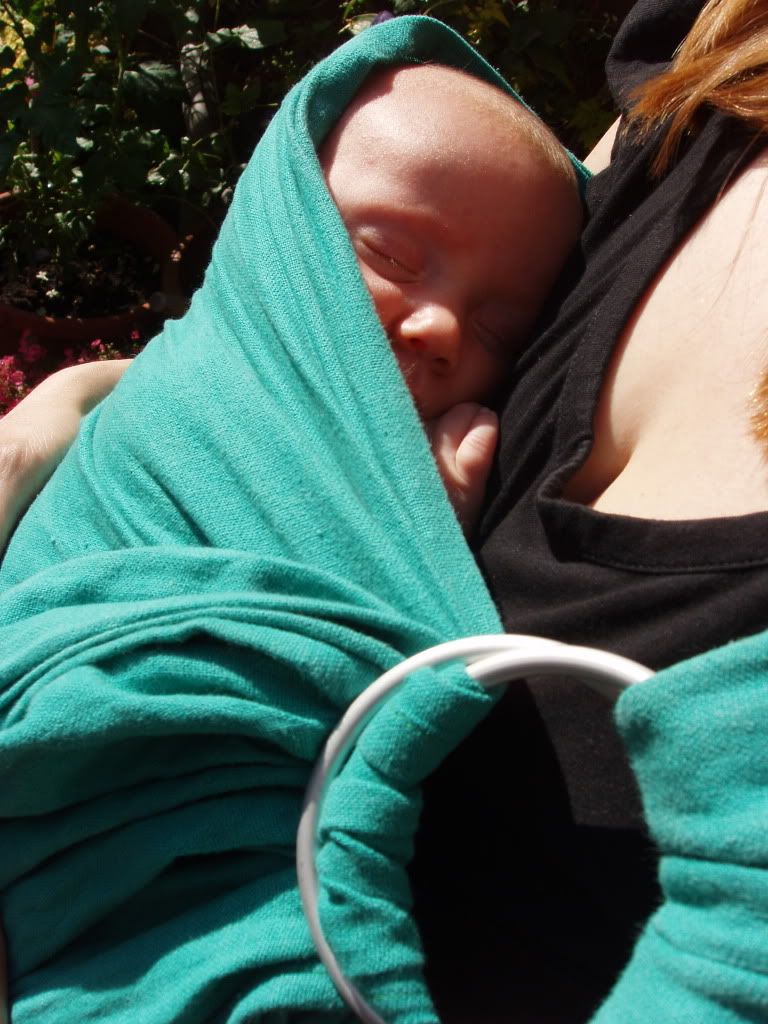 Carrying your baby in a sling can be a wonderful experience for both you and your baby. It increases feelings of wellbeing, reduces post natal depression, helps you to cope if you do have PND, and contrary to popular belief babies cry around 56% LESS if you carry them for 3 hours or more per day!
There are many sling choices on the market, some modelled on traditional carriers from around the world and some new designs so it can be a bit off-putting trying to decide which one will suit your family and learning how to use it.
Some of our local branch members have been using slings for years and we want to share our knowledge and the joy and benefits of baby wearing.
Our Sling Library holds a range of slings: wraps, ring slings, Mei Tai's, but also a Close Sling and a Manduca Carrier (very popular with dads!). There is something for everyone: this is an excellent way to have a look at all the options available or to try before you buy.
Unfortunately we cannot hire out any slings at the moment, due to an insurance issue, but we'er hoping to resume this service soon! We can let you try out the slings when we are there though.
We can also help you if you have bought or been given a baby sling or carrier, but you need some help getting it to fit just right for you.
Contact Jacqueline on 07941 382 041, or email nctcanterbury@googlemail.com
Slings we have available:
1. Manduca (donated by Cheeky Rascals)
2. Close baby sling
3. Moby stretchy wrap (donated by Maria Bilske)
4. Calin Blue non-stretchy thin wrap (on loan from Jacqueline Daniels)
5. Freedom Ring slings
6. Kozy Mei Tai (on loan from Jacqueline Daniels)
8. Freehand baby Mei Tai
9. Lifft pounch sling (small) (donated by Steph Chapman)
10. Connecta buckle carrier (donated by Maria Bilske)
11. Tricotti sling
We also have the DVD Tummy to Tummy, donated by Wrap my Baby (www.wrapmybaby.co.uk). Very handy if you don't know what sling might work for you and you want to compare the different types of slings in the comfort of your own home.
Other sling resources:
to buy slings: www.nctshop.co.uk
Independent information: www.slingguide.co.uk