Manchester Trafford
Trafford NCT is a friendly branch run by a small committee but with lots going on! We have more than 250 members from Sale, Altrincham, Timperley, Hale, Stretford, Urmston and Flixton and you can come along to our events without being a member too.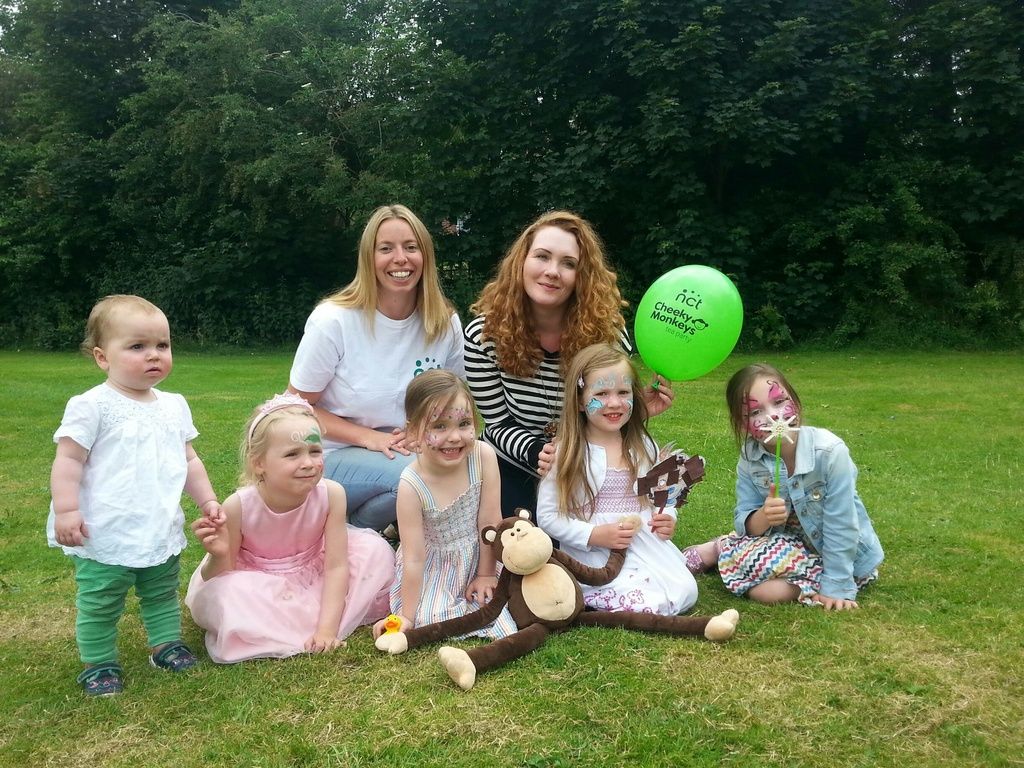 DOWNLOAD OUR SPRING NEWSLETTER - PACKED FULL OF LOCAL EVENTS
Upcoming events:
ANNUAL MEMBERS' MEETING BRING AND SHARE BRUNCH WITH SOFT PLAY
Sunday 22 May 11am-1pm Raglan Road Scout Hut Sale. Here what weve done in the last year and help shape what's planned for next!
Baby, Toddler and Child First Aid Courses - We are now taking bookings for Monday June 27th 7- 9.30pm or 2 sessions (morning and afternoon) on Saturday July 16 at the Hub, Altrincham.
£25 per person, or £45 per couple. Concessionary rates are available. Non NCT members welcome.
To book for June click here:
To book for July click here:
Find out how to get involved @Trafford_NCT or join our Facebook group.
There's lots going on in Trafford including our Antenatal Classes across the borough, our Refresher Classes for parents who have had one baby or more and our Stretford Pregnancy Yoga and Baby Yoga groups as well as our postnatal Early Days courses for new parents. We hope you will be able to find all the information you need from our website.
The branch is sponsored by Aqua Babies and runs:
Baby, Toddler and Child First Aid courses with the Red Cross,
Altrincham Playgroup with Breastfeeding Support: Bumps, Babies and Bigger Ones every Saturday,
Dunham Massey Pram Push and Toddler/Preschooler Walks followed by coffee and cake (This is a sociable, gentle walk not an exercise class with the chance to purchase your own tea or coffee from the cafe at the end of the walk if you want to stay afterwards and get to know other parents).
Urmston Playgroup for 0-5s: Tums to Toddlers every Monday during term time,
Monthly Branch Committee Meetings and parent get togethers - new volunteers welcome,
Little Bundles offering baby and pregnancy essentials to parents in difficulty,
Cheeky Monkeys Tea Parties,
Annual Members Meeting,
Branch fundraisers and socials - watch this space!
Please feel free to come along to any of our events. We would love to meet you and your bump, baby or preschooler! You don't need to be an NCT member to attend.
Branch information
Branches are led by volunteers and offer local parents and parents-to-be invaluable support, services and events, to help you get the most out of your new roles.
Branches are the local FACE of NCT - "Fun, Accessible, Caring and Encouraging" - They aim to reflect these values in their local community, so do join in! Find out how to join our committee.
Manchester Trafford contacts
This branch is part of...