Below is information about Baby and Toddler Music Groups in Glossop and Hadfield.
---
Rhythm Time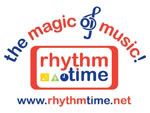 RHYTHM TIME helps stimulate your child's imagination and also develops musical concepts such as rhythm, pitch and listening. Come and discover the MAGIC of Music!
The activities are specially designed to build children's confidence and social skills - and their parents too!
All courses are in line with the Early Learning and Key Stage 1 goals
Please contact Kim to book your FREE trial class in Glossop on a Tuesday afternoon.
Contact
Tel: 01625-533510
Email: kimw.rhythmtime@sky.com
Website: www.rhythmtime.net
---
The Music Stop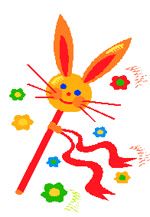 The Music Stop is based in Hadfield along Station Rd. Run by Olwen, it is extremely baby friendly and a lot of fun for babies, children and parents! 
Baby Music Sensory Session
Bring your baby along to this weekly group where your baby can experience singing, dancing, sign language, fun instruments, bubbles, colourful lights and not forgetting a drink and a biscuit for you!
Spaces currently available.
When?
Tuesdays 11:30am - 12:30pm (Termtime) 
Where?
The Music Stop, 121 Station Road, Hadfield
Other Sessions include:
Pre School child & parent/carer Music Groups
4-8yrs Music club
Recorder Club
Adult Recorders
Contact
Olwen
Tel: 01457 867330 

  Click here to visit The Music Stop on Facebook for recent news.
---
If you would like to advertise a baby music session here, or if you would like to update any of the information show above, please email nctglossopwebsite@gmail.com.
---
What else is on?
There are lots of other groups and activities for you and your baby or toddler to enjoy in Glossop and district!
  Click here to find out about other groups and activities in Glossop and surrounding areas.