We offer various services to expectant and new parents:
Bra Fitting - a great choice of comfortable and attractive bras.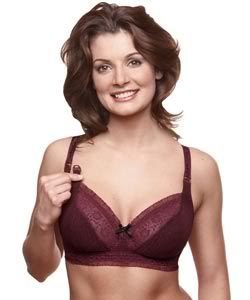 At the NCT we understand how important it is to have a comfortable, well-fitting and supportive bra both during and after pregnancy. Our range of feeding bras have been tried and tested by thousands of real mothers – so you can be confident that you will feel both comfortable and well supported whilst feeding your baby.
When to buy a feeding bra:
The ideal time to be fitted for a breastfeeding bra is from 36 weeks. By this time your ribcage will have expanded by 1-2"/1-5cm. However, within a few weeks this will return to normal proportions. nct bra extension pieces will help with these variations in size.
Special Experience Register
This puts you in touch with others who have had a partcular experience, condition or problem related to pregnancy, childbirth or parenting. call 0300 330 0700
Find Out More
For more information about any of these services, or about becoming a bra fitter, valley cushion agent or breast pump agent please contact the branch:
E:  branch.norfolkandnorwich@nct.org.uk