Oldham and Rochdale Sling Library

Thinking about baby wearing, not sure where to start? You're in the right place for help, information and support with carrying your baby or toddler in a sling. We hold regular meetings in a soft play venue (who kindly support us by offering free entry to all our visitors) and have a large selection of slings available to try and/or hire. Our sling meets are run by a trained consultant and peer supporters and our meets are really informal and friendly. You can bring your own sling along for some tips, or borrow one of ours. No obligations to hire, but if you wish to, we ask for £5 per sling per fortnight. We also offer longer term (8 week) hires of stretchy wraps for newborns for £10 so come along and try one while pregnant.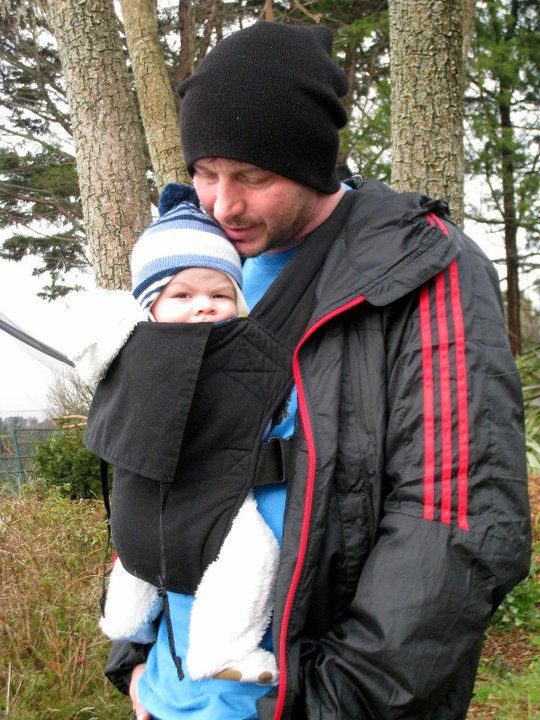 All of the slings we stock will support your baby in an ergonomic, comfortable position. We have stretchy wraps, close caboos, woven wraps in all sizes, ring slings, soft structured buckled slings for babies and toddlers, ring slings, mei tais and podaegi. There is bound to be something which you like!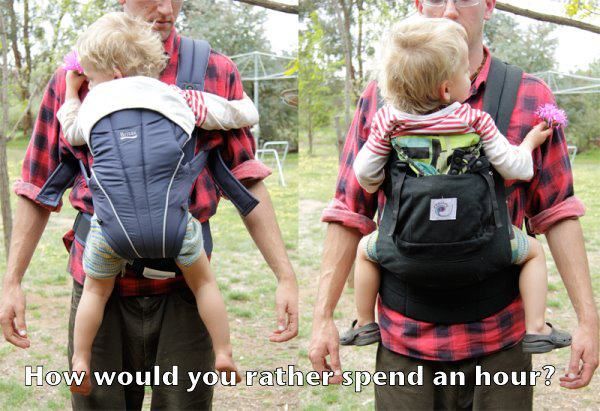 So why babywear?
Your baby is used to daily motion, the sound of your heartbeat, voice and feeling snug warm and secure and so babies who are carried for 3 hours or more a day are found to cry around 56% less than those who have less close contact. Carrying your baby reduces colic symptoms. Being so close means you can pick up on your babies feeding cues much quicker which means they are less likely to cry in hunger - and upright positions are great for reflux suffers.
Being at the same height as adult's gives babies more chance to absorb social interactions and learn about their world without being the centre of attention. This is believed to support the development of a child's communication skills and a baby's natural instinct to be sociable.
Mums who carry their babies are less likely to suffer with Post Natal Depression (PND). For those who do suffer with PND, carrying your baby allows you to provide your baby with everything they need, the closeness, cuddles, and interactions without making any effort.
Come along to a meet and experience the benefits of babywearing for yourself. We'd love to see you.
Save
Save
Save
Save
Save