Peterborough
Our branch is run by local parent volunteers, offering support, information and friendship to new parents and parents-to-be in the Peterborough area.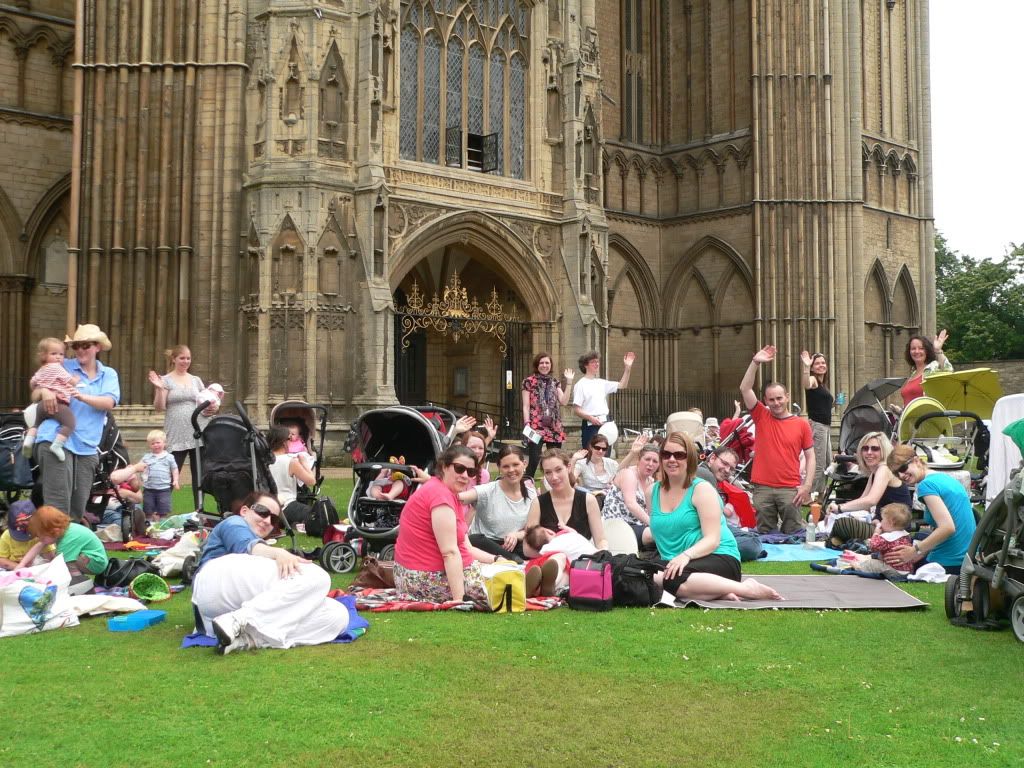 NCT social on Cathedral Green
NCT Peterborough is part of the UK's largest charity for parents. We are run by volunteers and organise events, equipment hire, campaigning and more. Some specialist services such as antenatal classes are provided by fully trained and qualified NCT Practitioners. ALL local parents are welcome to use our services and meet other parents at branch activities. Members get a quarterly newsletter and access to special discounts and offers. Find out more about us, including our contact details.
Announcements
Our branch needs you! Read why here.
New Mums and Dads - find out about NCT Signature antenatal and NCT Essentials antenatal course here.
Bumps & Babies runs on Monday 1-3pm all through the year except Bank Holidays in Community Room at Serpentine Green Shopping Centre, Hampton Way, PE7 8BE.
Baby Café every Thursday 12.15-1.45pm all through the year in Community Room at Serpentine Green Shopping Centre, Hampton Way, PE7 8BE.
The next Nearly New Sales will take place on Saturday 3 October 2015.
Please look at our events page for details of all the above groups and regular events, plus one-off socials and fundraisers.
Applications NOW OPEN to join the Peterborough team of volunteer Breastfeeding Peer Supporters. To register for the 'Toe in the water' session on 9 Sept and training course, please fill in the application form here. Training is free. What is breastfeeding peer support? NCT has been commissioned by Peterborough City Council to train and coordinate mothers who have breastfed for at least 3 months to offer skilled, volunteer mother to mother breastfeeding support around the City. To find out more, email julia.kiddle@nct.org.uk
Peterborough contacts
You currently do not have a default branch saved.
Register now to have sections like this personalised to suit you.
This branch is part of...