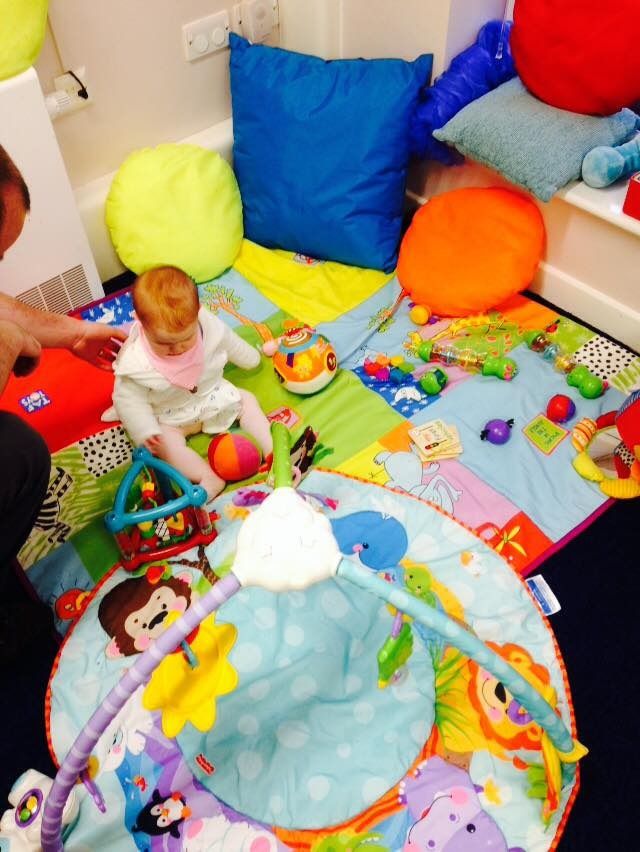 When is it? Every Saturday morning during term time from 10am to 11.30am. Where is it? Broadheath Primary School, Sinderland Road, Altrincham, WA14 5JQ. We are in the old Sure Start Childrens Centre on the right of the school reception (ring the bell to come in)
Who is it for? Anyone expecting a baby, new parents, parents with a new baby and older children. Everyone with a pre-school age child is welcome.
Do I have to be a member of the NCT? No, you do not. Bumps, Babies & Beyond is open to all. We have NCT information available if you are interested in becoming a member.
What happens at Bumps, Babies & Beyond? We have toys, playdough and craft for babies and toddlers plus an outdoor area and we end each session with nursery rhymes and musical instruments. There is also breastfeeding support available from NHS trained peer supporters.
What does it cost? Suggested donation of £2 per child to help cover room hire and refreshment costs.
Can I help? Trafford NCT, including the Bumps, Babes & Beyond is run by volunteers. We are seeking volunteers to help greet parents and help make the sessions run smoothly. You can help out as many times as you want - once every month is fine. You can expect to be at Bumps and Babies from 9.15am to 12pm and, of course, bring your own children along. If you would like more information about the group or with helping out please email Publicity.ManchesterTrafford@nct.org.uk
We look forward to seeing you at Bumps & Babies as a parent or a volunteer,
Caroline xx