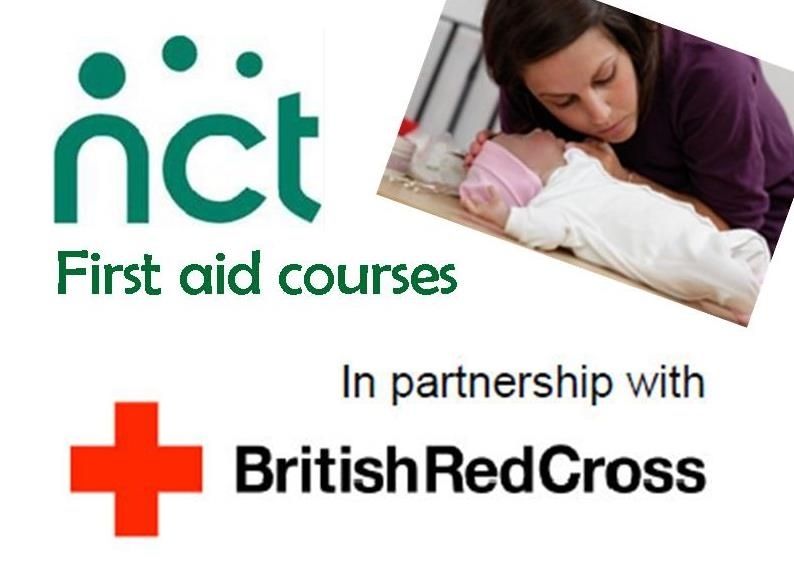 NCT's Baby & Child first aid courses have arrived at St Albans and District branch!
NCT have partnered with the British Red Cross to create a bespoke First Aid course designed to build your confidence as a parent or carer in dealing with emergency situations. Our Baby & Child First Aid courses are delivered by highly qualified British Red Cross trainers and provide first aid training for babies under one year old, and children up to 12 years old. The British Red Cross are experts in their field and their highly skilled trainers will ease any fears you have about providing first aid by giving you plenty of opportunity to practice techniques and ask questions.
Who should come to a Baby First Aid course?                   
The courses are suitable for parents, expectant parents and carers of babies and young children. Babes in arms (up to the age of 6 months) are welcome to attend with adults.
What does the course cover?
The course covers first aid techniques for babies (0-1 years) and children (1-12 years). The course lasts for 2.5 hours and content includes:
• Loss of consciousness and CPR                   
• Choking                   
• Bleeding                   
• Burns                   
• High Temperatures                   
• Meningitis
The course costs £35 per person, with a discounted rate of £60 per couple*.
TO BOOK PLEASE CLICK HERE
To see what other dates we have planned please follow this link
If you cannot make any dates shown but are still interested in attending a course please email firstaid@nctstalbans.org.uk with your availability (weekday / weeknight / weekend) and you will be the first to know when further courses are arranged.
Please note places are limited and any cancellations less than 2 weeks before the course date can only be refunded at the co-ordinator's discretion or if the space can be re-filled.
*Concessionary rates are available to parents or parents-to-be who are under 18, full or part-time (50% +) students, receiving income support, employment and support allowance, jobseeker's allowance, disability living allowance, working tax credit or with a yearly combined household income of £26,190 or less. Please be aware that you will be asked to provide evidence of your entitlement to this reduced rate prior to commencement of the course.