Go bananas for our Cheeky Monkeys Tea Party!!
Friday 6th February 1.30pm - 2.45pm @ Marlborough Methodist Church, St Albans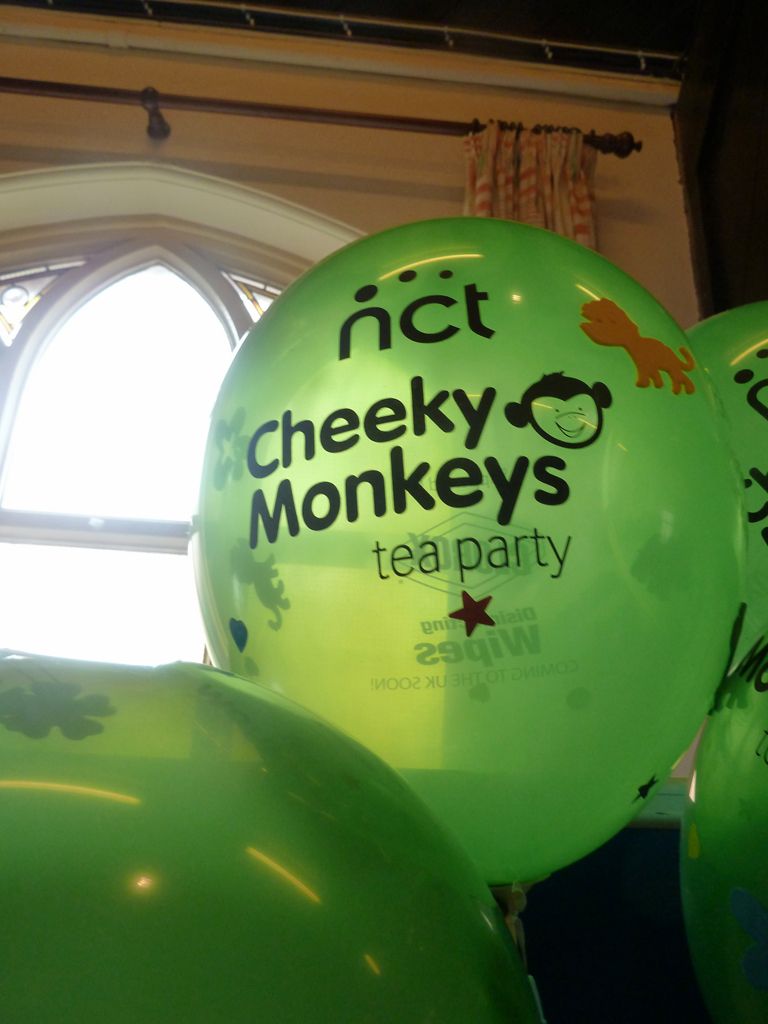 We are sending out an invite to all 1 - 3 year olds across St Albans & District (no need to be an NCT member) to come along to our annual Cheeky Monkeys Tea Party!! We will be holding the event on Friday 6th February 2015 at the Marlborough Methodist Church, St Albans.
The event is aimed at 1-3 year olds, however if you do have younger ones please bring them along - we will have an area for them away from the madness! Entertainment will be by Dinky Dancers, ECOlourkids and The Best Start Club.
We have some wonderful raffle prizes kindly donated by local businesses which include (but not limited to):
We would also like to give a special thank you to Inn on the Park for donating a delicious chocolate fudge cake www.inn-on-the-park.com and The Courtyard Cafe for donating chocolate brownies www.courtyardcafestalbans.co.uk. Lots of other scrummy home made bakes available on our refreshments list, of course!
Entry for the event is £5.50 per family in advance or £6.50 on the door. Raffle tickets are £1 each on the day. All profit goes to supporting the valuable work of the NCT. You do not need to be a member of the NCT to come along, everyone is welcome!
You can pay by Paypal (see below) or if you do not have a Paypal account please email membership@stalbans-nct.co.uk and we will let you know where to send a cheque to.  Shortly after payment you will receive an email confirming your purchase. Please print out the confirmation to bring along with you.