Below are a list of books that parents in the Winchester area recommend.  They can be sourced in a number of ways - we have included a few links to get you started.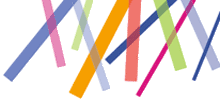 Borrow from Hampshire Library Service
Swap with something of yours on Read It Swap It - a free book swapping website

Buy new or second-hand from a variety of sellers including Amazon, Waterstones & Tesco, via our Easy Fundraising portal
Non-Fiction
Janet Balaskas:  The Water Birth Book.  Rosie says: A great read and lots of positive messages about childbirth even if you aren't particularly interested in a water birth.
Dr Tanya Byron: Your Child Your Way.  Claire says: If you're looking for a practical approach to parenting small children (from about 3 years upwards) then this is worth a look. Its my bible.
Kaz Cooke: The Rough Guide to Pregnancy.  Recommended by Rhian & Claire: An irreverant, amusing yet useful book, covering the nitty gritty of pregnancy and birth, as well as the emotional aspects (expect a few tears as you suddenly realise that you're feeling exactly that way too).  
Grantly Dick-Read: Childbirth without Fear: The Principle and Practice of Natural Childbirth.  Joanne says: A bit dated in its language; but an interesting look at how society has created a culture of fear around childbirth and how it is often fear itself that makes many births more prolonged and painful than they might otherwise be.
Kate Figes: Life After Birth.  Claire says: I wish I'd read this earlier than I did. So many of us focus on the birth - its a big milestone, but the first of many.  This book reflects on all the other changes we must make as parents.
Mel Giedroyc: From Here to Maternity - One Mother of a Journey.  Claire says: a generally amusing read.
Dr Christopher Green: Babies: A Parent's Guide to Enjoying Baby's First Year.  Rosie says: This will answer any question you have about your babies, it is non-routiney which is why I love it.
Dr Christopher Green: New Toddler Taming: A Parent's Guide to the First Four Years.  Rosie says: When you're at your wits end with their next bout of annoying behavior this book gives you some really useful pointers to get you back on track.
Sheila Kitzinger: Birth Your Way.  Claire says: Lots of first-time mums say they felt powerless at their births.  I read this in a day and it gave me the confidence to assertively request how I wanted my birth experience to go.
Sheila Kitzinger: The Crying Baby.  Claire says: My first child suffered from colic, making the first few weeks very difficult.  This book helped a lot to put his crying in context and helped me to be less anxious about it.
Sheila Kitzinger: The New Experience of Childbirth. Claire says: A great birthing reference book. 
Jennie Maizels: Finger Food for Babies and Toddlers: Delicious nutritious food for little hands to hold.  Rosie says: A really helpful book if you decide to try Baby Led Weaning or if your baby isn't very fond of being spoon fed.  Lots of great ideas and yummy nutrious recipes.
Allison Mitchell: Time Management for Manic Mums.  Claire says: This is full of lots of practical, sensible advice on how to get things done while also looking after children.  If you can find the time to read it, you'll be glad you did.
Dr Lesley Regan: Your Pregnancy Week by Week.  Rosie says: An encyclopedic tome about everything to do with pregnancy, Lesley Regan is a Obstetrician and mother so the book has the answer to any question you might have including the embarrassing ones!  It also explains the reasons for some medical procedures and tests.  A great resource to have on the bookshelf.
Fiction
Anita Diamant: The Red Tent.  Recommended by Kayt. 
Ami McKay: The Birth House.  Claire says: a novel based in Nova Scotia, Canada around the time of the First World War.  Its a really interesting social history of how the medical profession took over the responsibiility of birth from midwives.