All our events are open to everyone, members and non-members, regardless of where you live or which branch you belong to.
WEEKLY EVENTS
NCTea @ Blend, N8 | Monday from 11am (except Bank Holidays) 
Every Monday from 11am to 1pm, join local parents at the NCTea @ Blend, hosted by Alex & baby Zachary and Rana & baby Sami. It's a great opportunity to meet other local mums and dads.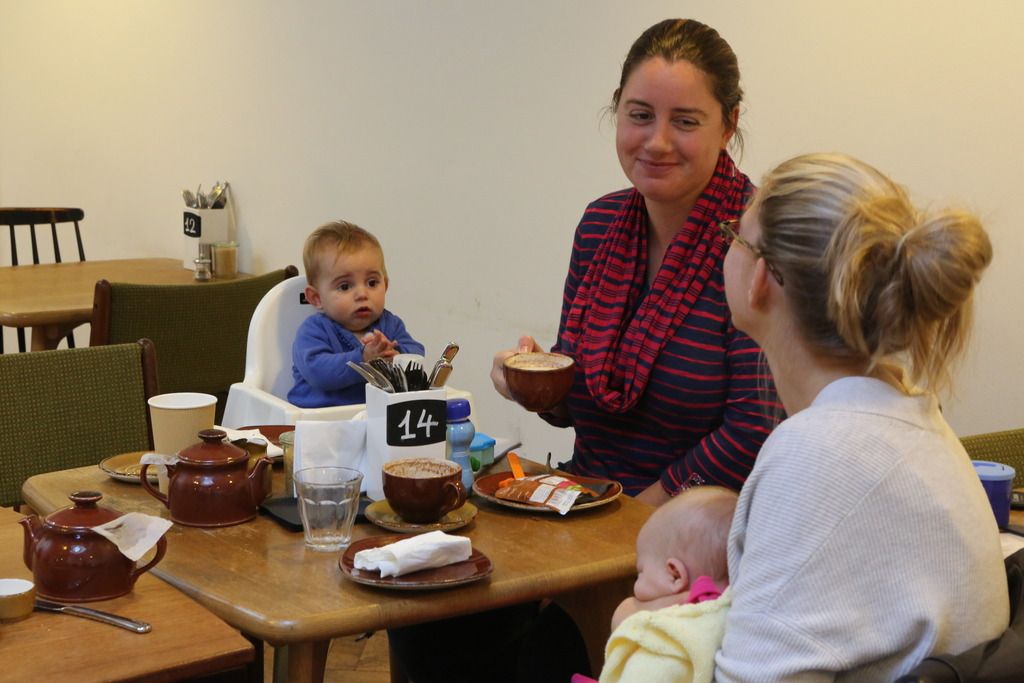 Blend, is a lovely spacious cafe on Green Lanes between Allison and Beresford Roads. 587 Green Lanes, Harringay, N8 0RG.
It has a very child-friendly approach, so feel free to bring along your buggies and roaming toddlers as well as bumps and babies. Blend has great coffee, teas, cakes and a lunch menu, as well as a play corner with toys and books. 
The kind owners, Steve and Linda, are reserving the big table at the back for us -- You do not need to be an NCT member, just a parent who would like to meet up with others. Contact Anna at harringayladder.haringey@nct.org.uk for more details.
Pequeñit@s @ Stroud Green & Harringay Library, N4 |  Monday from 11.30am (except Bank Holidays)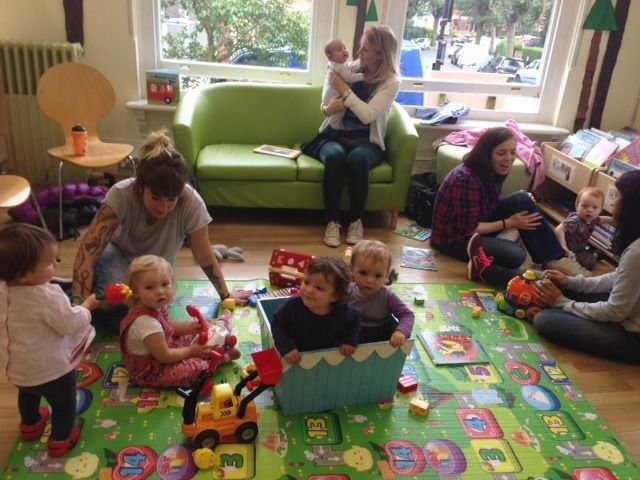 This is a Spanish speaking meet-up for mums and dads, nannies and grandparents who are interested in speaking or practising their Spanish and making new friends. Stay and have fun, read Spanish books and play with lots of toys! It's ideally suited to children aged 0 - 3.
It's also an opportunity to support one another to bring up your children bilingually. It's hosted by Soraya (& 12-month-old Olivia) and Ana Maria (& 9-month-old Alegra). They are both from Colombia. The group is best suited to a maximum of 10 children so please confirm your interest by emailing Soraya at soraya.insignares@gmail.com or texting her on 07525177652.
Stroud Green & Harringay Library runs a free Spanish singing session from 11-11.30am on Mondays, term-time only,  so do go along to that as well if you can!
Stroud Green & Harringay Library, Quernmore Rd, London N4 4QR
NCTea
@ The Old White Lion, East Finchley N2 0NW | Tuesday 2.30 – 4.30pm  

From Tuesday 4th April come and join Sarah and baby Sonny at The Old White Lion every Tuesday afternoon. The Old White Lion is lovely family friendly pub based moments from East Finchley Tube Station (121 Great North Road, East Finchley, N2 0NW.

If you want any more info about the NCTea, please email Sarah at eastfinchley.haringey@nct.org.uk. See you soon!
NCT Active @ Beans & Barley, Etcetera Workshop, 595-597 Green Lanes, Harringay N8 0RE |
ON HOLD
NCT Active - for crawlers, cruisers and toddlers. If your little one is too busy exploring for you to enjoy the regular NCTea then this is the event for you! 
Weekly at Beans & Barley on Green Lanes. The kids can explore the brand new play area whilst the parents enjoy a nice hot drink and a chat with other local parents. 
Sadly, this social is no longer running. We are looking for new hosts, if you are interested please email Olivia at parentsupport.haringey@nct.org.uk.
Bumps and Babies @ The Woodman N6 | Thursday from 
3.00-4.00pm 
The Woodman, 414 Archway Road, Highgate, N6 5UA (corner of Muswell Hill Rd and Archway Rd) 
Please come and join new hosts Kristina and her little one at this popular meet up for a relaxed chat over a cuppa in this central Highgate pub. 
Bumps and Babies is an opportunity for new or expecting mums (and dads!) to come and meet other parents in the area for a cup of coffee and a chat.
It can also give you a chance to discuss any problems and hopefully solutions too! 
We meet in the Sol Room and there are baby changing facilities available. If the weather's good, we'll be on the decked outside area just beyond the Sol room.
Please contact highgate.haringey@nct.org.uk for further information. 
NCTea
@ Crouch End Picturehouse, N8 | Thursday from 11am - 12.30pm 
Join us every Thursday morning for a cuppa and a chat with other local families at the new cinema in Crouch End: the Picturehouse, 165 Tottenham Lane, N8 9BY.
We will be on the first floor (accessible by lift), which has lovely comfy sofas and plenty of floor space for buggies and moving toddlers. There is a toy box. The cinema cafe sells teas, coffees and a selection of cakes and snacks.
Stephanie & baby William, Maddie & baby Enzo, Alicia & baby Sasha and Victoria & baby Alex share the hosting, so you will see one or more of them each Thursday.
Please contact Elisa at crouchend.haringey@nct.org.uk for further information.
OTHER REGULAR EVENTS
Mamás & Bebés @ The First Floor of the Picturehouse, N8 | First Friday of the month from 11.00am
This is a monthly Spanish-speaking group for mums and dads who would like to socialise and make some new playmates for the little ones. 
It's also an opportunity to share songs and games from our childhood to encourage our children to speak Spanish in a fun and natural way.
The Picturehouse is the new cinema in Crouch End: the Picturehouse, 165 Tottenham Lane, N8 9BY.
For more information, please email Elisa, the host, who is a Spanish-speaking mum, at crouchend.haringey@nct.org.uk
Book Club @ The Bull, Highgate, N6, Bi-monthly, from 7.45pm

If you would like to read some interesting books and have a night out with local parents once every two months, come and join Book Club! It's held at The Bull Pub, 13 North Hill, Highgate N6 4AB.
It's a friendly, relaxed event and newcomers are very welcome! We focus on one book per two months. Please contact Emma at emmae74@hotmail.com to get more details and to RSVP as she reserves a table.
Stay & Play @ My Crèche, Crouch End, N8, First Saturday of the month 10am - 12 noon
Back by popular demand, this free, monthly event, which is suitable for under 3s, is held in the wonderful My Crèche in central Crouch End, at 143 Crouch Hill London N8 9QH. This event is usually held on the first Saturday of every month.
Mums and Dads – want to get out of the house on a Saturday? Then bring your little one by for some playtime in the lovely warm and welcoming My Crèche and meet other parents, too! There is a wide variety of toys for babies and toddlers, as well as a large outdoor space, so plenty to keep everyone entertained.
Please can we ask you to bring your baby in a sling or a foldable buggy. For more details, contact parentsupport.haringey@nct.org.uk and check out My Crèche http://www.mycreche.co.uk/ 
My Crèche provides flexible full day and hour-by-hour care for children aged 6 weeks to 5, as well as parent & child activities daily, clubs for older children before and after school, evening onsite babysitting, birthday party packages, and much more! 
Dads and babies meet up @ The Salisbury, N4, 1st Friday of the month 3.00-5.00pm
The Salisbury, 1 Grand Parade, Green Lanes, N4 1JX. Hosted by Amit.
Are you a local dad interested in meeting other dads in the area?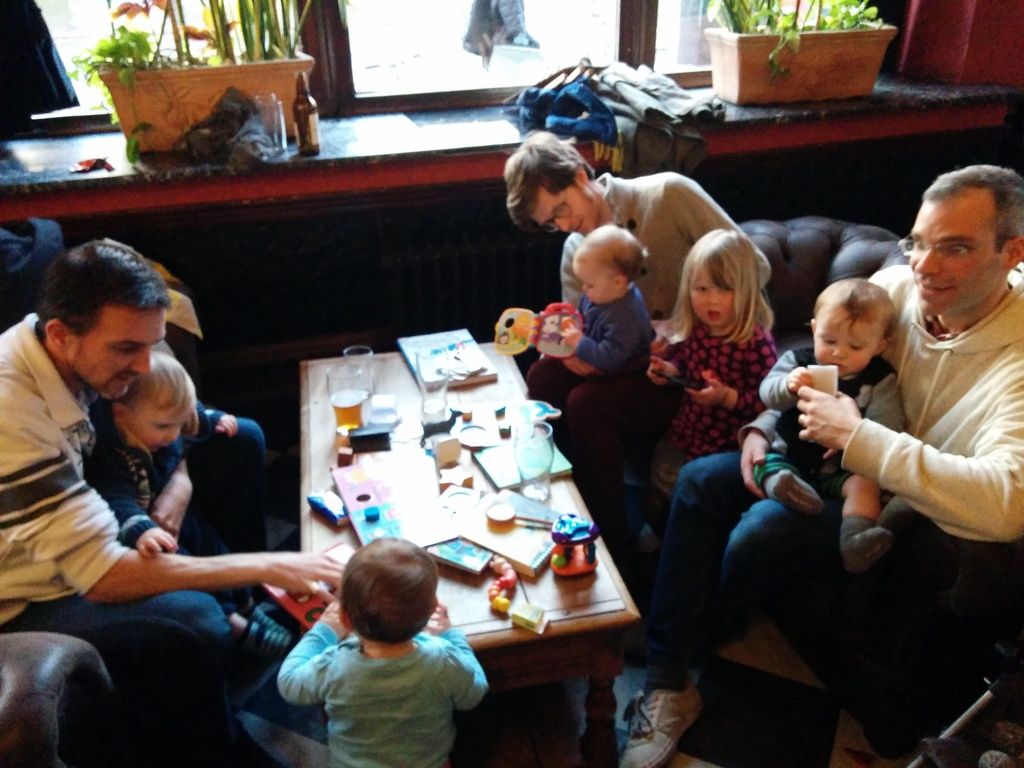 Why not join local fathers for a drink in the Salisbury? The group meets on the first Friday of the month.
The Salisbury is a lovely spacious pub with open fires and high ceilings, serving great beers and food. It's also child friendly with unisex baby changing facilities and high chairs.
All are welcome and feel free to come with or without your babies/toddlers/buggies.  You do not need to be an NCT member to attend. Mums welcome too!
Please contact harringayladder.haringey@nct.org.uk for more details or join the Facebook group.