Here is your friendly NCT Glossop Team! There are currently just 6 core members, together we organise everything: Nearly New Sales, Bumps & Babes groups, Antenatal Courses, Family Parties, Summer Carnival Tents, Baby First Aid Courses, Welcome to Parenthood Events... and so much more! We also have lots of other part-time helpers who volunteer at our groups and events.
Our aim is to make the experience of parenthood better for all mums & dads in Glossop & District.
If you would like to help us to achieve even more, why not get involved! We would love to have you on our team!
NEW TEAM UPDATES TO BE COMING SOON!!
---
A big thank you to our previous team members who have now moved onto to other things!
---
Rosie
Branch Co-Ordinator & Webmaster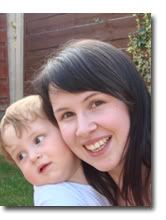 "Hi, I'm Rosie - first time mum! I started going to Bumps and Babes as soon as my little one was born as I was new to the area and wanted to get to know other mums. When I heard that they needed someone to spruce up the website I jumped at the chance! It's great to be able to carry on using my skills from my previous job in my spare time, at the same time as being a stay-at-home mum.
When I heard that Kate was stepping down from Branch Co-Ordinator, I accidentally put my hand up to take over the role! I have a lot to learn but hopefully I can keep everything organised in the meantime. If you would like to help us out, there are so many different things you can do, so just get in touch and we can find a role to suit you!
Being part of NCT Glossop is great as I feel like I'm part of the community now. I've made lots of new friends, I get to help out at all of the events and go to meetings which are good fun too. I also help out at Bumps and Babes in Hadfield most weeks, so I hope to meet you there!"
---
Zoe
Coffee Morning Coordinator & Membership Secretary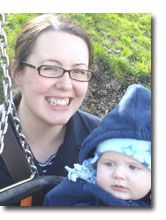 "Hello! I'm Zoe, first time mum to Miles. I started going to my local Bumps and Babes when Miles was 6 weeks old. I am the first of my friends to have a baby, and was new to the area, so it was a real lifeline. I've always been made to feel so welcome and speaking to other mums helped to keep me sane in those early days!
I felt it was important to give something back to the group that had helped me so much, which is why I stepped up to be coffee morning co-ordinator for Glossop Bumps and Babes. I love meeting new mums and new babies, especially now Miles is getting so big!
I am also the membership co-ordinator for Glossop, and I'm looking forward to exploring new ways to keep our members happy and up to date with the work we are doing. I work part time, and volunteering with the NCT helps me keep in touch with other mums and what is going on in the local area. "
---
Karen
Branch Secretary

"Hi there. My name is Karen, soon to be a mum expecting our first baby in September. I first connected with NCT after being at a Nearly New Sale back in April 2012, really enjoyed it and was interested in knowing more about what the charity does. After looking at the roles available on the website and meeting the team, with the welcoming response I was pleased to become Branch Secretary in May 2012.
I like to keep organised and busy, working full-time as well I wanted to use my skills and spare time to contribute towards the running of the branch and help with the events as much as I can. With maternity leave approaching soon I am looking forward to attending the Bumps & Babes Groups to meet other mums and carry on with the fantastic work the charity provides in the local area."
---
Emma-Rose 
Antenatal Educator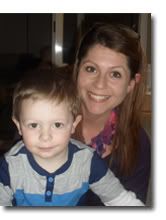 "Hello I'm Emma-Rose Student Antenatal Educator, hoping to be fully qualified in July 2013 .  I'm mummy to a little boy who's 3 in April and keeps me VERY busy, plus I am expecting another baby this summer!  Between being a stay at home mummy and my studies it leaves very little time for anything else, including my two home businesses.  Prior to becomming a mother I worked in the law & insurance, I was very unhappy and did not return to work after my 12 months maternity leave.  So when a friend told me about training to be an Antenatal Educator I couldn't believe my luck and was so excited, I knew immediately it was what I desperately wanted to do.  So I became an NCT member and embarked on the amazing training, meeting many inspiring and amazing people.  You may see me helping at Nearly New Sales, or other events.  I really look forward to meeting more parents and parents to be."
---
Alison
Newsletter Editor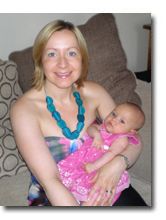 " I'm Alison, busy Mum of two cheeky little monkeys and newly-appointed Editor of our little publication which aims to provide essential information about the work of NCT Glossop & District and all the fantastic services, events, groups, classes and above all support that's available in and around our community.
Whether you are a Mum to be, a new parent or juggling two children for the first time, I hope that our newsletter provides you with lots of useful information and offers some guidance along the roller coaster ride that is parenthood!"
---
Karen
Former Branch Treasurer & Antenatal Teacher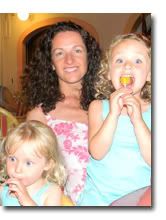 "Hi I'm Karen, mum of two beautiful girls.  I have been involved with the NCT since 2006 after the birth of my eldest daughter when I attended an early days baby course.  At the time the Glossop branch was dormant but over the months that followed a couple of us got together and revived the branch, it has been extremely rewarding to watch it grow into the successful team we have at present.
When I became a mum I gave up my career as a Chartered Accountant and retrained with the NCT to become an Antenatal Practitioner.  I run regular Antenatal Classes locally, a weekly Relax, Stretch & Breathe class and monthly active birth workshops.  I put my financial skills to good use as Branch Treasurer. I am also an active volunteer at our fund raising events and occasionally attend the bumps & babes sessions.
Being part of the NCT really has changed my life and helped me to get the best out of being a mum.  It has helped me to develop myself as a person, meet some amazing and inspiring women and also make some fantastic new friends.  It is great to help other new mums to enjoy their pregnancy, birth and early parenting experience, whilst giving something back to the local community."
---
Emma
Baby First Aid Course Co-Ordinator & Volunteer

"Hello! I'm Emma and I'm a mum to three children! In the past with my other 2 children I never really went to baby groups.  However, since having my baby girl,  I feel I would like to meet new mums and babies whom I share something in common.
I decided to become a volunteer with the NCT and have since become the Baby First Aid Course Co-ordinator for the branch.  It's so much fun and interesting!  I also help to support other volunteers with  'Bumps and Babes' on Thursday mornings, where I can bring my daughter along to play with her little friends whilst I interact with mums-to-be, new mums and their families over coffee and a cake or two!  Its such a lovely environment.
Having been a mum three times, its nice to share experiences with other mums, dads and even grandparents within our community.
Behind the scenes, Glossop NCT is a warm friendly group and there is no pressure when being a volunteer.  You can help as little or as much as you like, as being a mum in itself is full time. I feel honoured to be part of a hardworking, dedicated team of volunteers who all want to support their local community. "
---
Caroline
Branch Secretary & Coffee Morning Co-Ordinator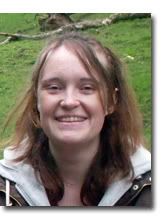 "Hi, I'm Caroline, mum to 2 gorgeous children.  I first connected with the NCT when I was made redundant from my old office job and became a stay at home mum in 2011.  I love to keep busy so was looking for a new adventure and thought what better way to fill my days than spend time with my baby girl whilst helping local mums and mums-to-be.
I started as a volunteer helping out at Bumps & Babes in Hadfield and very quickly became Coffee Morning Co-ordinator, Branch Secretary and Summer Carnival Co-ordinator.  Being a volunteer has helped me get to know what's on in my local area whilst meeting many new mums & mums-to-be and make many new friends, whilst my baby girl just loves playing with all her little friends while I make the tea.
Everyone at the NCT is so welcoming to everyone and it's a great team to be a part of.  You can always find me at Bumps & Babes in Glossop on a Thursday morning and I also regularly help out at Bumps & Babes in Hadfield on a Monday afternoon and also at Bumps, Babes & Beyond at Mr Clowns on a Friday morning and I'll also be helping out at local events too."
---
| | |
| --- | --- |
| | "Like" our Facebook fanpage to receive updates on all of our latest news and events! |