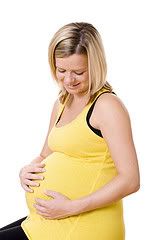 Are you expecting a baby and looking to make some new friends in the Glossop area? Mums2B is just for you!
Mums2B is a facebook group which offers you a chance to meet expectant mums no matter what stage of pregnancy you are at. Discuss topics like antenatal appointments, pregnancy checks, tests and assessments, antenatal classes, scans, results and more. 
Why not meet up for a coffee in Glossop with other mums-to-be? One of our Antenatal teachers or NCT members will be happy to come along too.
Also find out more about our Antenatal Courses, and our Relax, Stretch & Breath classes, which focus on gentle yoga-based postures, breathing techniques, positions for labour and relaxations.
Not on Facebook?
Why not come along to one of our Bumps and Babes Coffee mornings to meet other new mums and mums-to-be. Details can be found on Our Coffee Groups page.