Peterborough
Our branch is run by local parent volunteers, offering support, information and friendship to new parents and parents-to-be in the Peterborough area.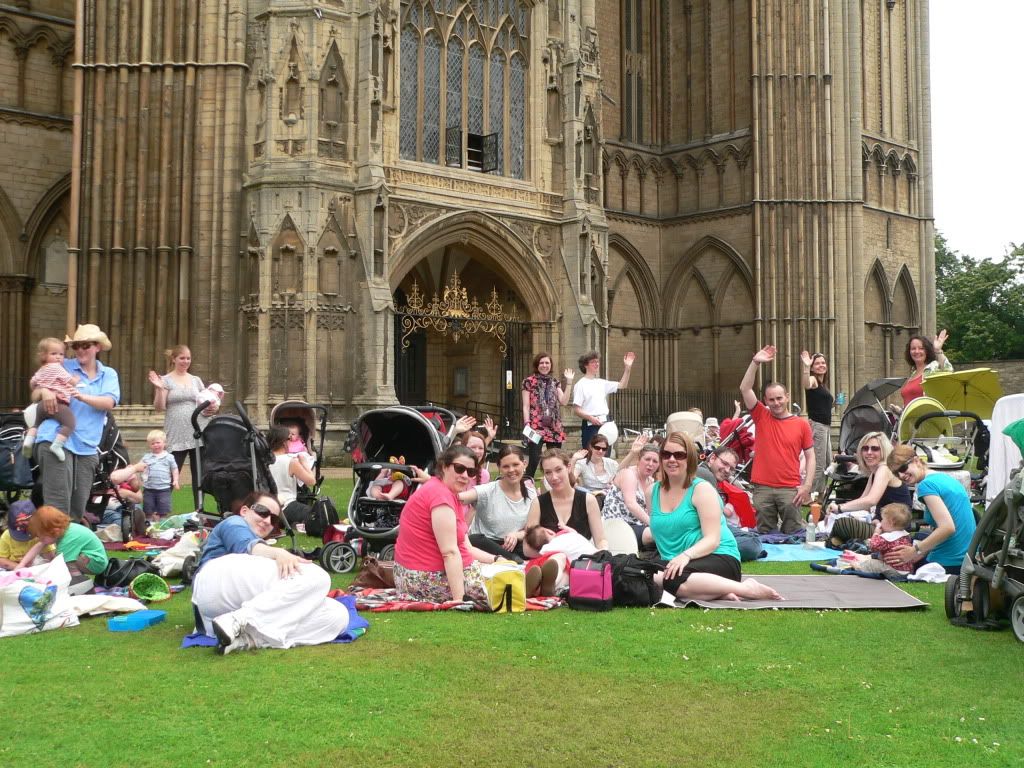 NCT social on Cathedral Green
NCT Peterborough is part of the UK's largest charity for parents. We are run by volunteers and organise events, equipment hire, campaigning and more. Some specialist services such as antenatal classes are provided by fully trained and qualified NCT Practitioners. ALL local parents are welcome to use our services and meet other parents at branch activities. Members get a quarterly newsletter and access to special discounts and offers. Find out more about us, including our contact details.
Announcements
Our branch needs you! Read why here.
New Mums and Dads - find out about NCT Signature antenatal and NCT Essentials antenatal course here.
NCT now meets at New Ark toddler group on the fourth Wednesday of the month - ideal if you are a second time parent or have outgrown our Bumps & Babies group.
Bumps & Babies is an informal group for those with babies aged 0-1 which runs on Friday mornings during term time only, 11am-12.30 at St Jude's Church Hall. To see upcoming events view our termcard in the related documents section on this page.
All local baby cafés are now listed on our events page. These breastfeeding support groups are run by health professionals.
Please look at our events page for details of all the above groups and regular events, plus one-off socials and fundraisers.
Peterborough contacts
You currently do not have a default branch saved.
Register now to have sections like this personalised to suit you.
This branch is part of...