Manchester Trafford
Trafford NCT is a friendly branch run by a small committee but with lots going on! We have more than 250 members from Sale, Altrincham, Timperley, Hale, Stretford, Urmston and Flixton and you can come along to our events without being a member too.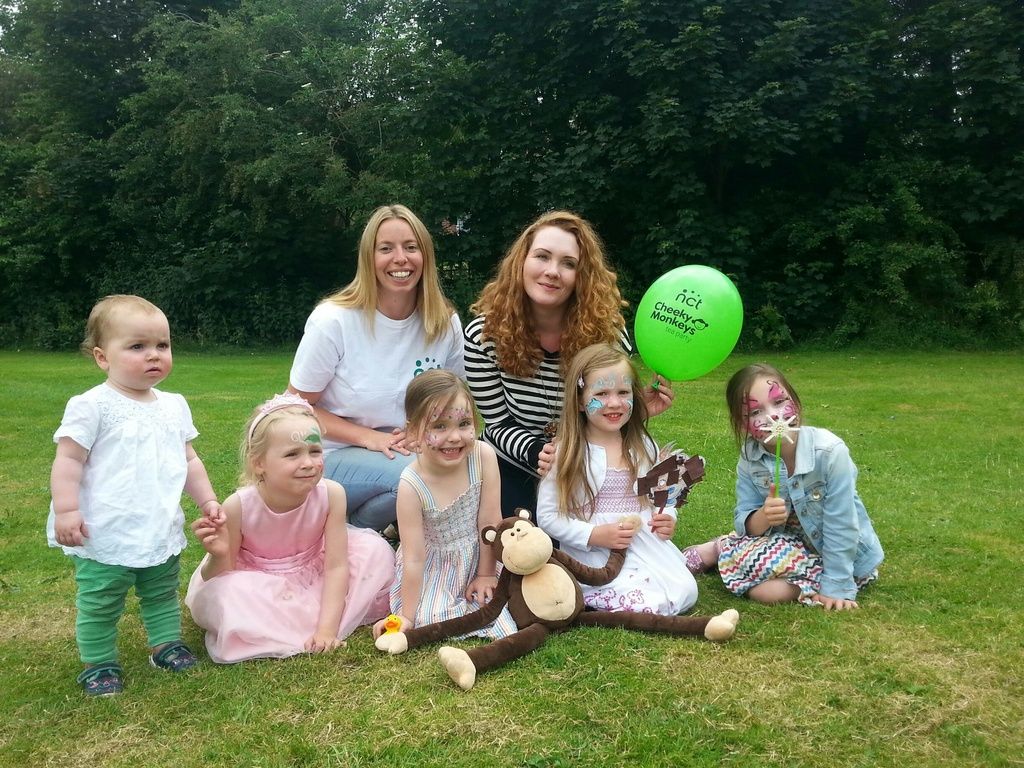 Find out how to get involved @Trafford_NCT or join our Facebook group.
There's lots going on in Trafford including our Antenatal Classes across the borough, our Refresher Classes for parents who have had one baby or more and our Stretford Pregnancy Yoga and Baby Yoga groups as well as our postnatal Early Days courses for new parents. We hope you will be able to find all the information you need from our website.
The branch is sponsored by Aqua Babies and runs:
Baby, Toddler and Child First Aid courses with the Red Cross,
Altrincham Playgroup with Breastfeeding Support: Bumps, Babies and Bigger Ones every Saturday,
Dunham Massey Pram Push and Toddler/Preschooler Walks followed by coffee and cake,
Urmston Playgroup for 0-5s: Tums to Toddlers every Monday during term time,
Monthly Branch Committee Meetings and parent get togethers - new volunteers welcome,
Little Bundles offering baby and pregnancy essentials to parents in difficulty,
Cheeky Monkeys Tea Parties,
Annual Members Meeting,
Branch fundraisers and socials - watch this space!
Please feel free to come along to any of our events. We would love to meet you and your bump, baby or preschooler! You don't need to be an NCT member to attend.
Upcoming events:
Little Bundles donation drop off in Sale.
We'll be holding a donations drop off session at the storage unit (M60 storage, Danefield Road, Sale), on Monday 18th January between 10am-12pm. Our current highly sought items are: prams and pushchairs (particularly doubles), moses baskets, sheets for moses baskets, baby baths, changing mats, towels, girls clothes age 3-9 months, toys and books. However, we're happy to accept any good quality baby items suitable for children under one year apart from: cots, high chairs, and used bottles/dummies. Unfortunately we can't accept any items that are at all damaged or dirty - we just don't have sufficient volunteers to be able to clean or mend items, however minor the repair.
Baby, Toddler and Child First Aid courses
Monday 22 February 7-9.30pm at The Hub, Pownall Road, Altrincham, Cheshire, WA14 2SZ.
£25 per person, or £45 per couple. Concessionary rates are available. Non NCT members welcome. BOOK here.
Branch information
Branches are led by volunteers and offer local parents and parents-to-be invaluable support, services and events, to help you get the most out of your new roles.
Branches are the local FACE of NCT - "Fun, Accessible, Caring and Encouraging" - They aim to reflect these values in their local community, so do join in! Find out how to join our committee.
Manchester Trafford contacts
You currently do not have a default branch saved.
Register now to have sections like this personalised to suit you.
This branch is part of...